Soper River Canoe Expeditions
Soper River Canoe Trips
The Soper River is a gorgeous waterway on Baffin Island, Nunavut. Its clear water flow for over 62 miles before emptying into Soper Lake and Pleasant Inlet. In 1992, the river was designated a Canadian Heritage River. Baffin Island is the fifth largest island in the world and has been continuously inhabited by the Inuit peoples for centuries.
THE ULTIMATE NORTHERN CANOE TRIP
Canada's Baffin Island – now Inuit governed Nunavut Territory – lies to the north of the Labrador sea, and to the west of Greenland. It offers some of the earth's most spectacular and dramatic glacial arctic landscapes. Rugged coastlines are indented with countless fjords; glaciers cover much of the wild interior. The rolling tundra glows with delicate arctic flowers and lichens – all illuminated by the sublime radiance of the midnight sun. Inhabited by the proud and stalwart Inuit, Baffin Island is also home to the full range of arctic wildlife; caribou, seals, walrus and polar bears roam freely, and roughly 12% of the North American bird population breeds on Baffin. Renowned for its artists, the vibrant culture of the Baffin Inuit has produced some of the finest artists and sculptors in the North.
The Soper River Valley, on the Meta Incognita Peninsula, along the southern end of the island, directly across the Hudson Straight from the Ungava Peninsula, is considered one of the most beautiful pieces of terrain in the eastern arctic. Open canoeing on Baffin Island was virtually unheard of – until our first descent of the upper Soper River in July 1990. Proclaimed the "Oasis of Baffin Island", the Soper River Valley receives both federal and territorial protection. This pristine valley is characterized by lush and delicately flowered tundra, intimate gorges, thin wisps of waterfalls cascading off terraced escarpments – lit by the soft glow of the summer northern light.
The Soper River is moderate in terms of whitewater; comprised of many short, runnable Class I-II+ rapids. Access is via twin-engine Otter, equipped with "tundra tires"; landing directly adjacent to the river. The climate is surprisingly dry, and weather can be temperate. The pace is fairly relaxed, allowing ample time for some spectacular side hikes, and excellent Arctic Char fishing. As we approach the coast, and Soper Falls, we paddle into the small, native community of Kimmirut, (formerly Lake Harbor.) This historic, traditional community has greeted whalers, missionaries, and traders since the 1860's, and is renowned for its intense soapstone carvings. Offshore excursions, among icebergs and polar bears, are optional. The trip meets in Ottawa, the evening prior; First Air scheduled flights, (group fares arranged through Smoking Rivers) take the party to Iqaluit, the bustling capital of newly formed Nunavut Territory, from which point the party embarks, via air charter to the river.
Soper River Canoe Trips
Trips Available: July
Trip Length: 9 Days
Difficulty: Expert
Age Minimum: 12
Deposit: 50% Deposit required at time of reservation. Remainder due no later than (21) days prior to trip departure (non-refundable).
Cancellations & Refunds:
0-59 days prior to trip- deposit non-refundable
60-89 days prior to trip- 35% deposit refundable
90 days or more prior to trip- 75% refundable
Past Adventures on the Soper River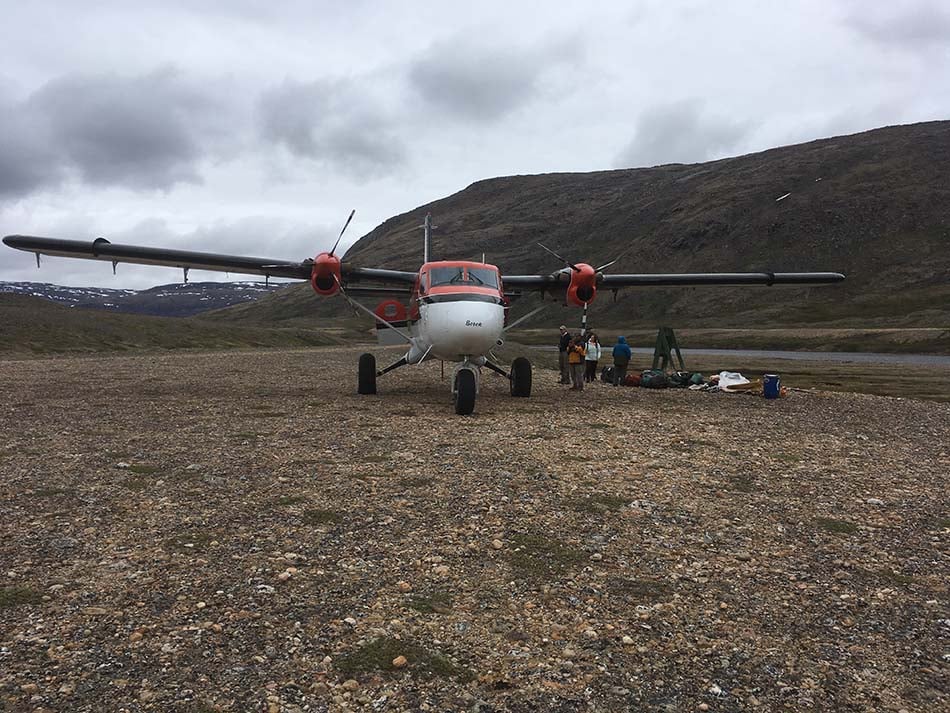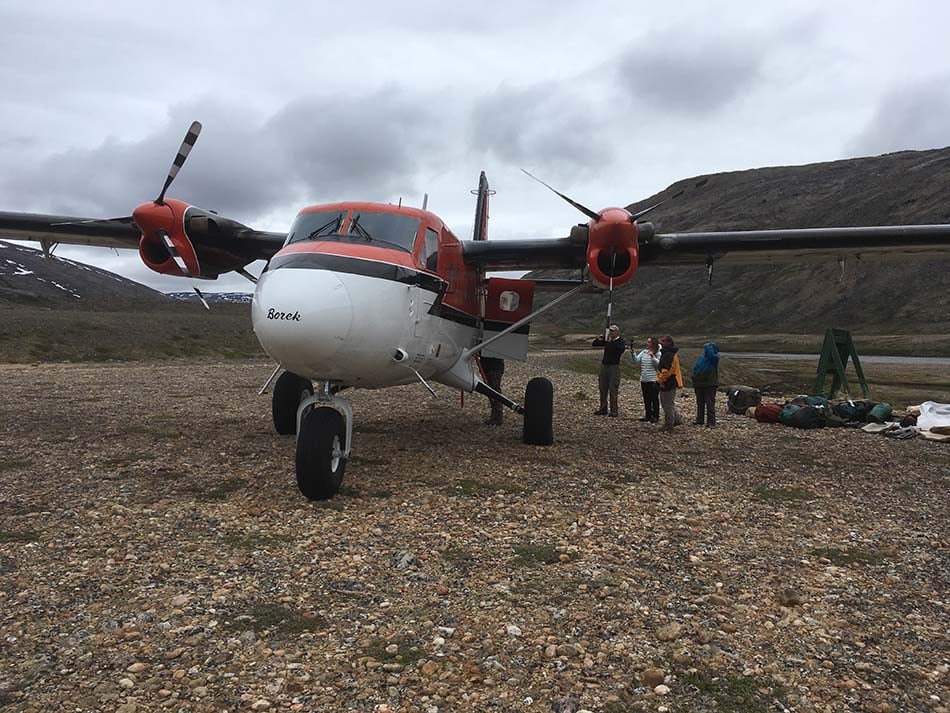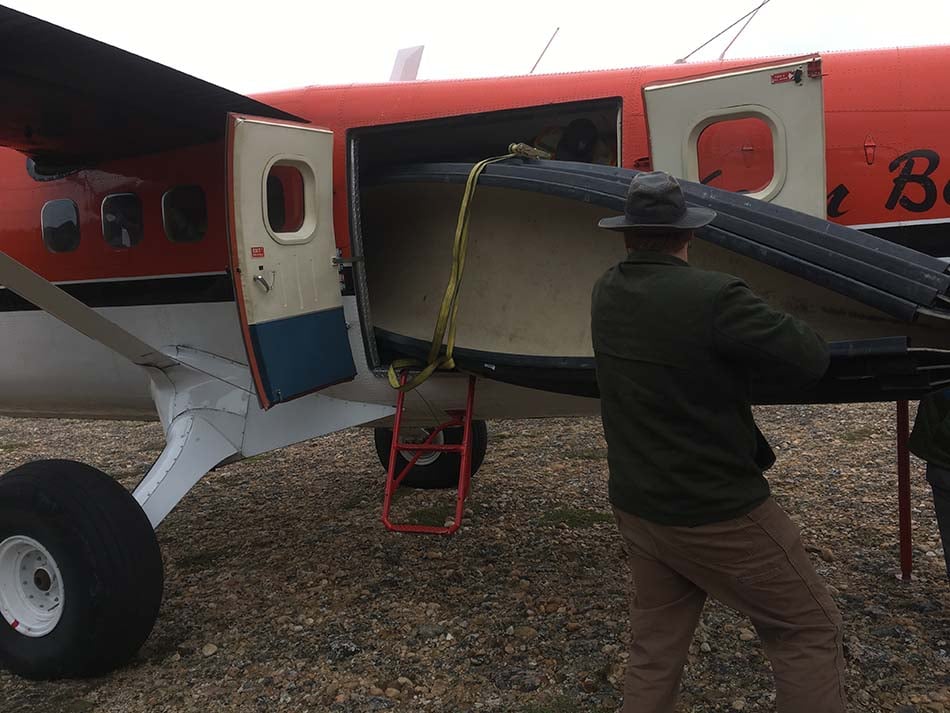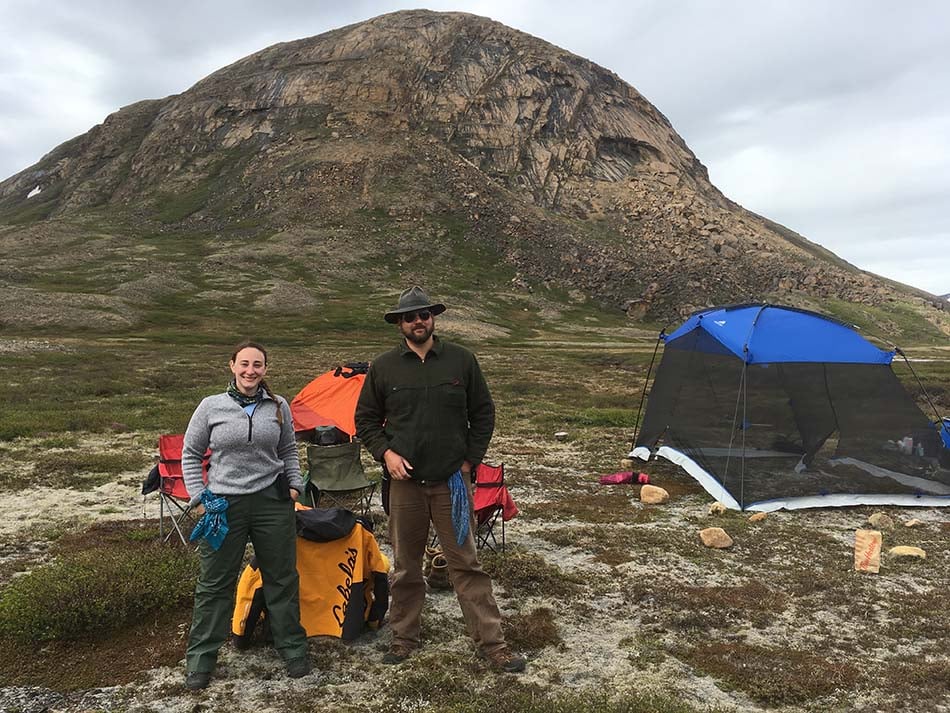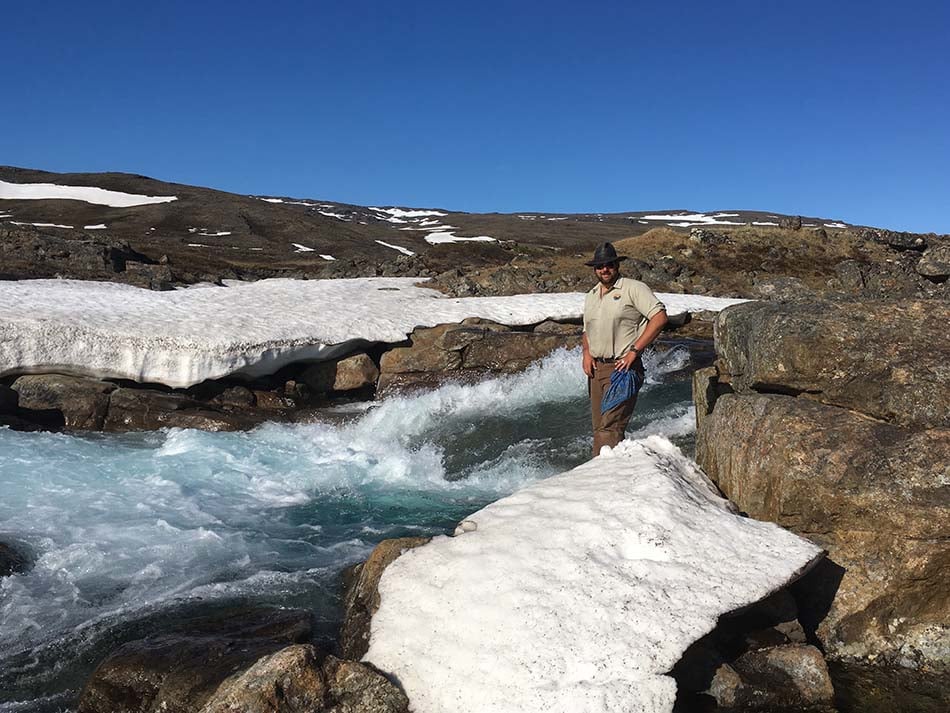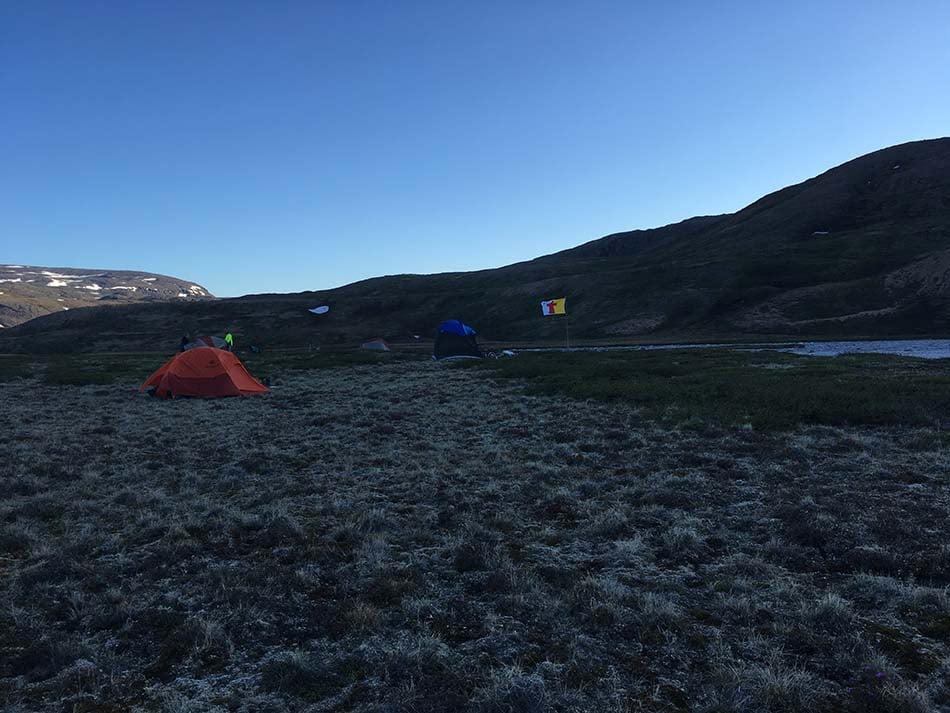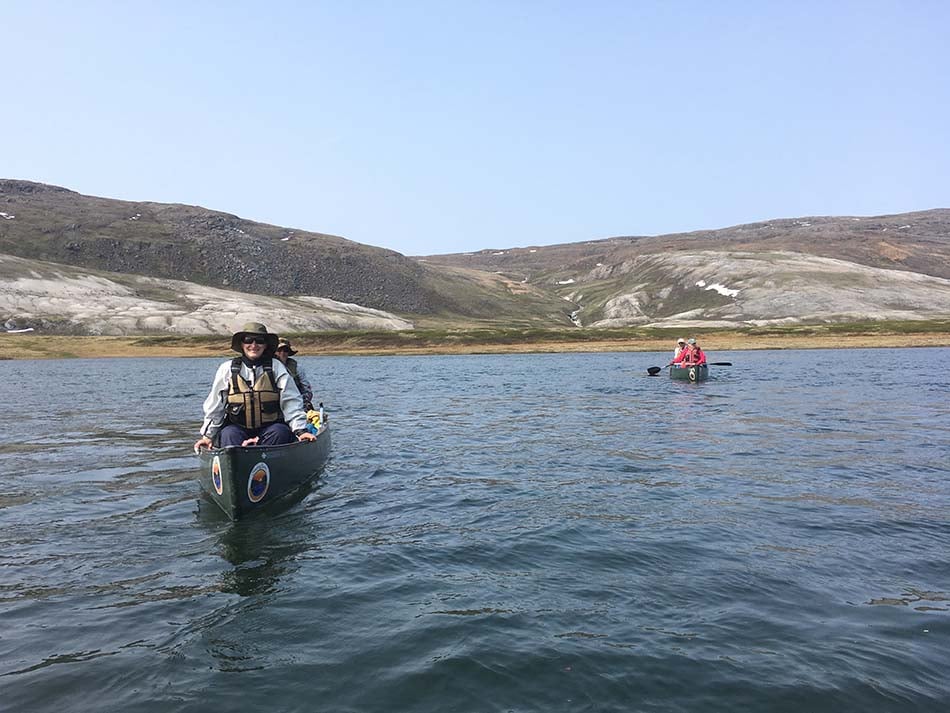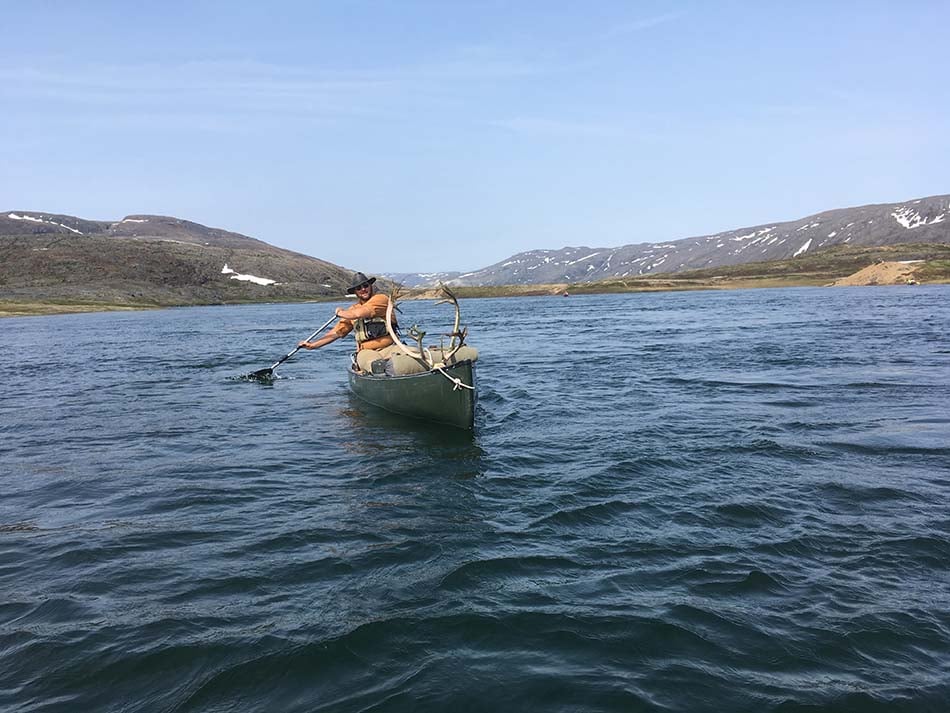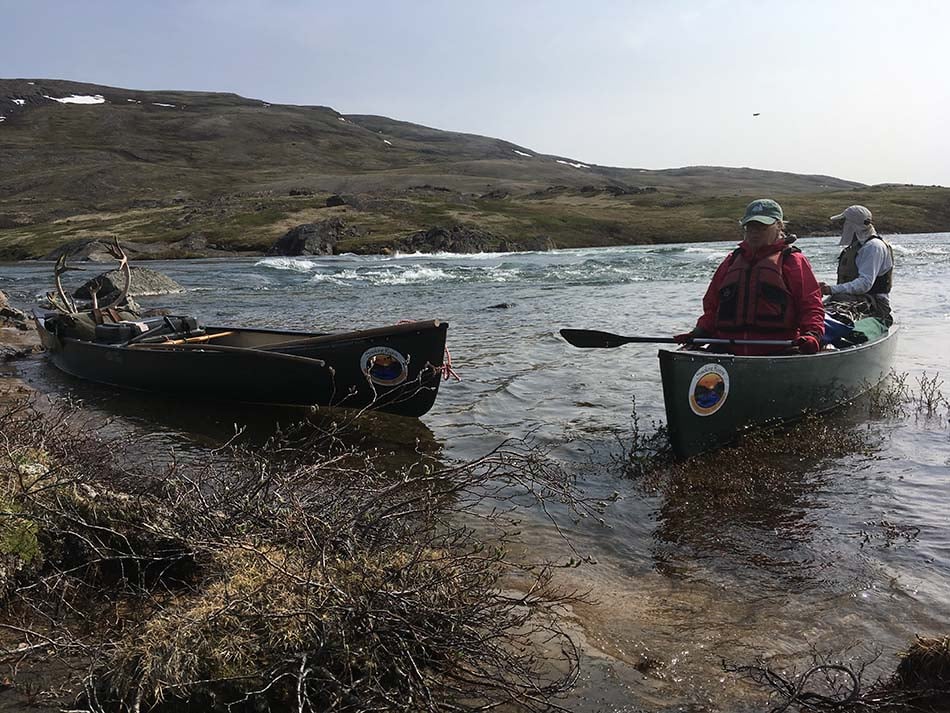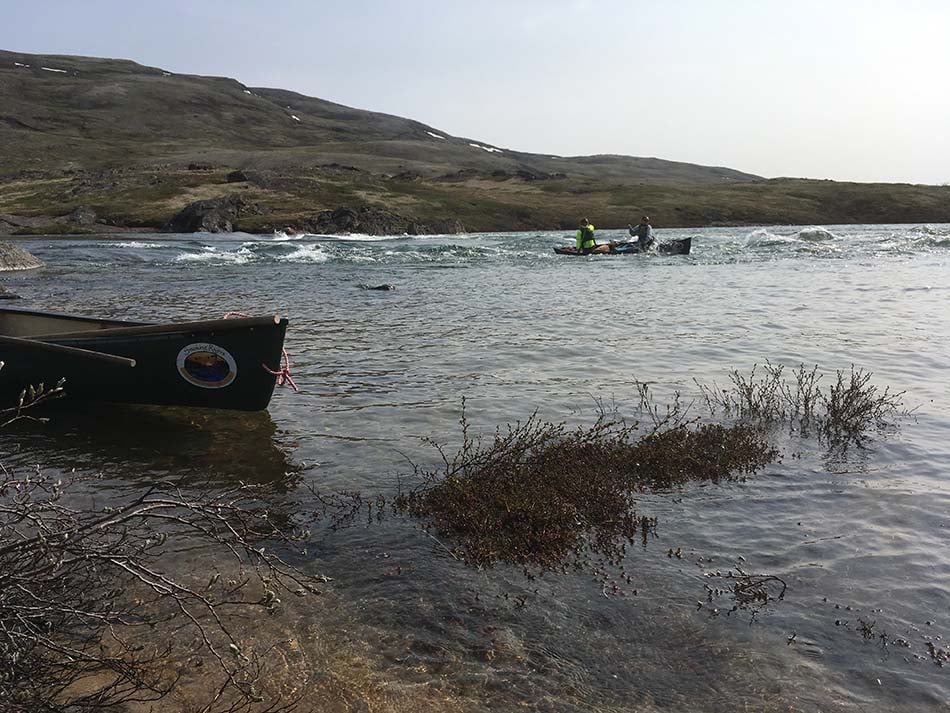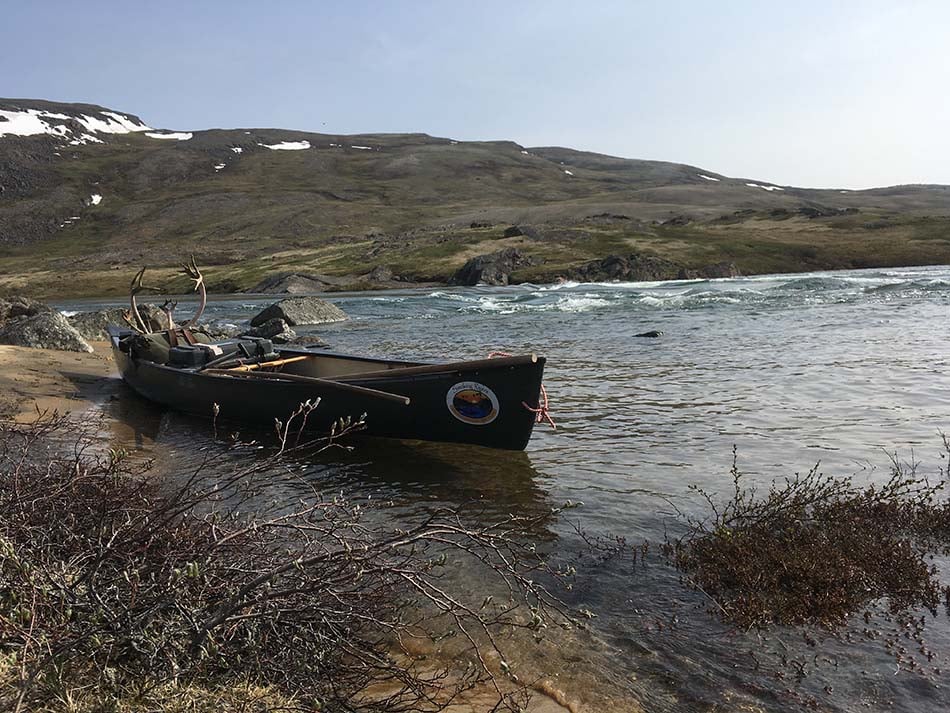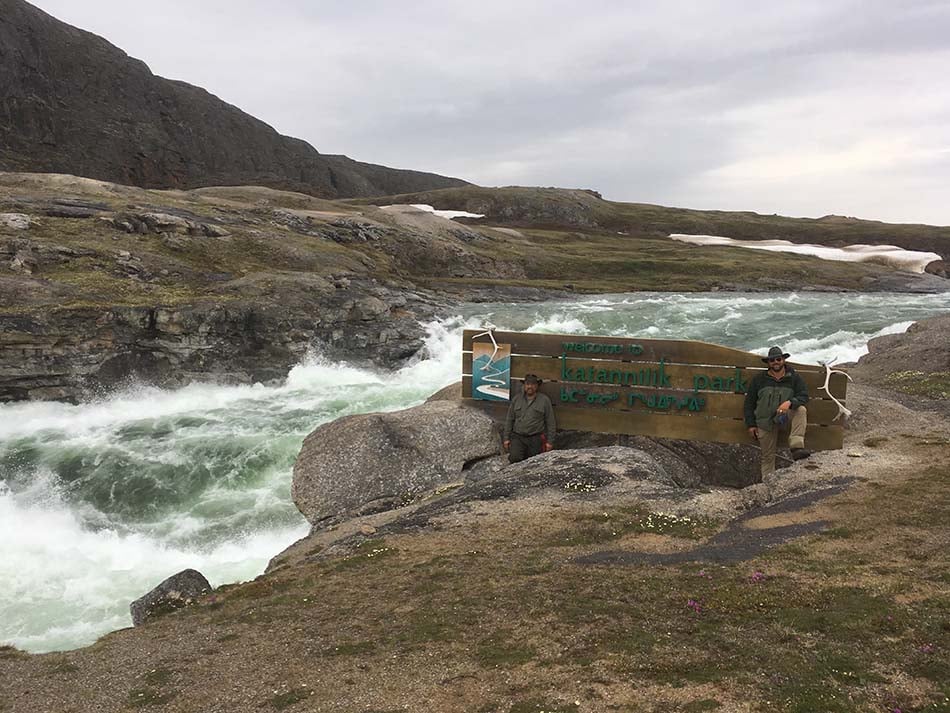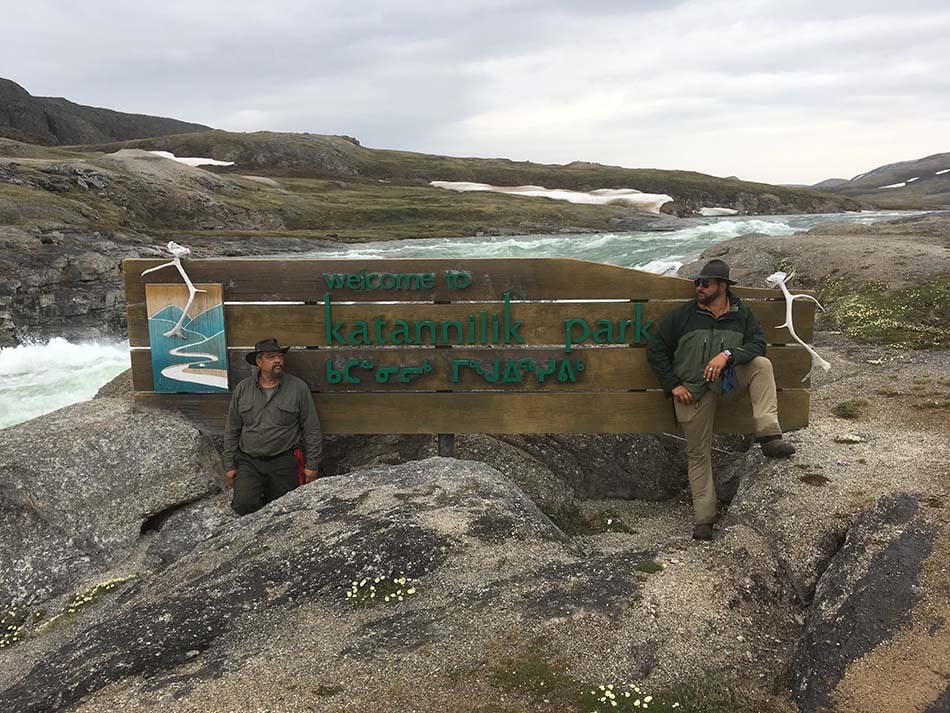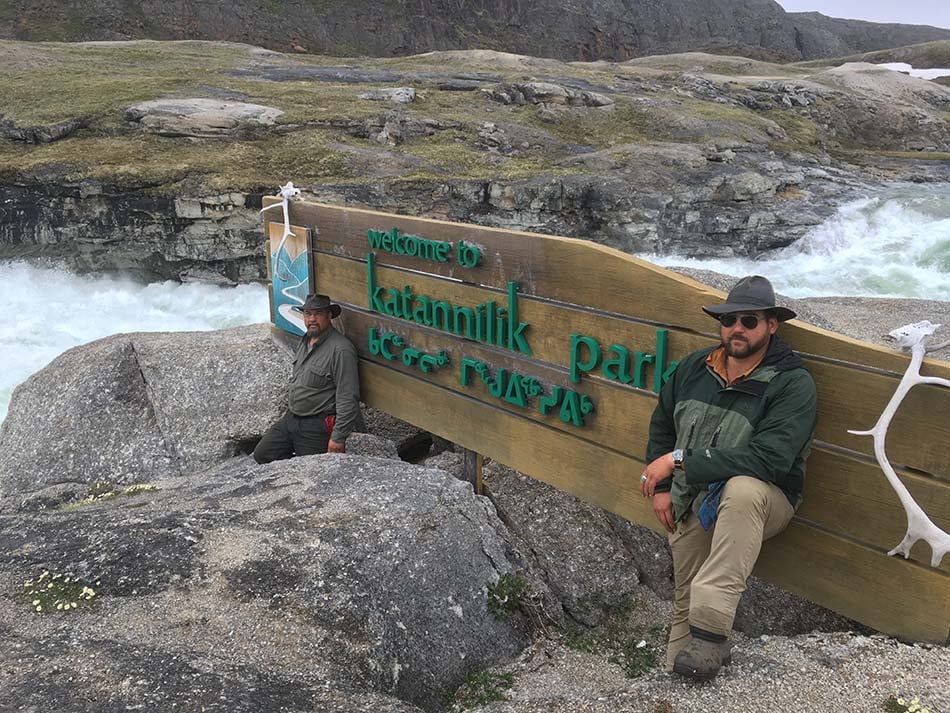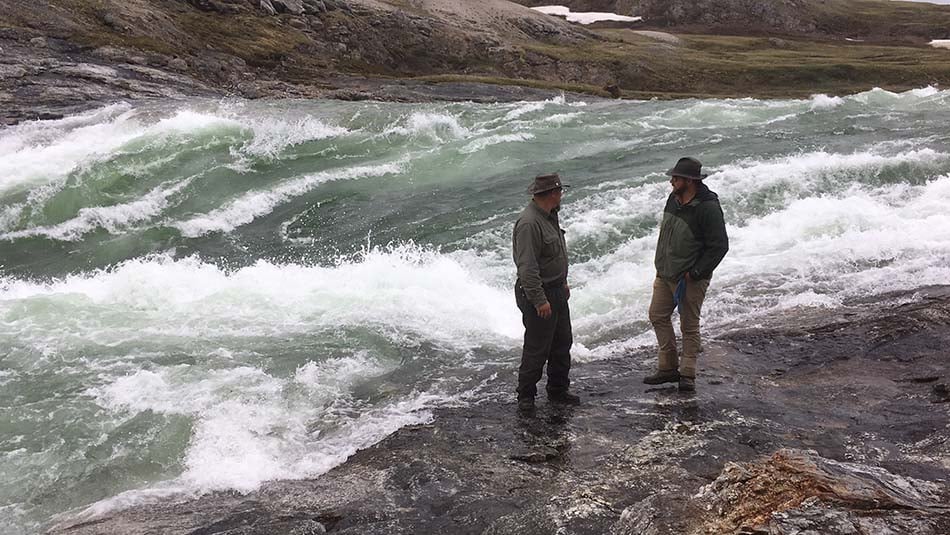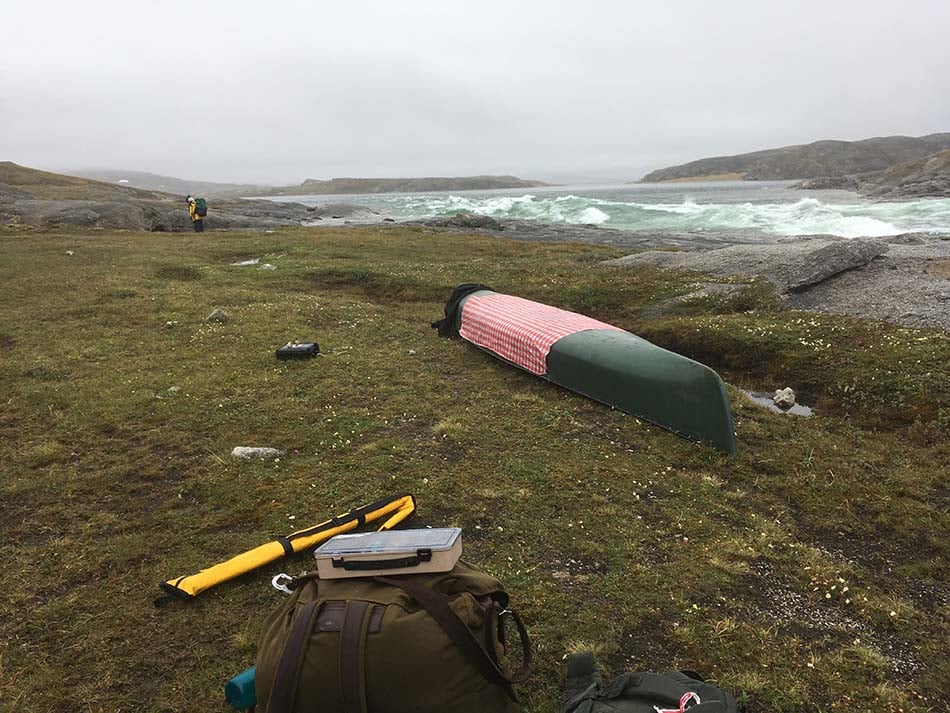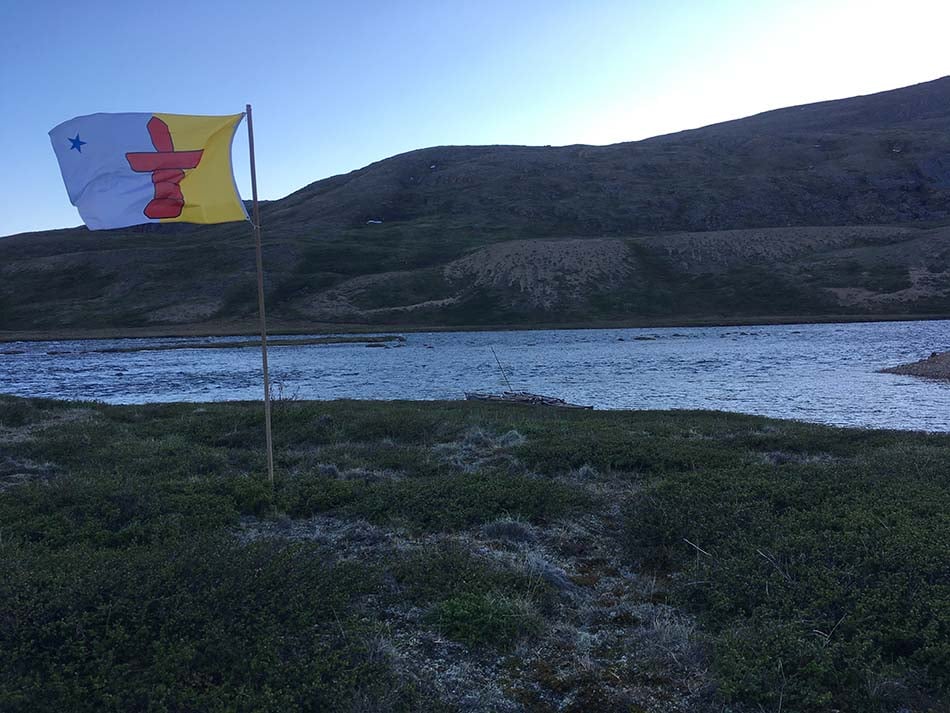 Book Your Soper River Canoe Trip Today
Trips fill up quickly and your desired dates may not be available. Contact us today to make sure you can get your dream trip on our schedule.
Contact Smoking Rivers Now
Soper River Canoe Expedition Itinerary
Pre-trip day: Trip meets at hotel in Ottawa, CA for pre-trip briefing and packing instructions.
Day 1: Take scheduled morning flight (on First Air, 9:15 AM) from Ottawa to Iqaluit. Arrive early afternoon (12:25 PM) in IQALUIT, capital of Nunavut, and the region's service and government center. Typical of many northern communities, where the modern world and old ways mix, one hears the sounds of English, French, and Inuktitut. After quick last minute prep., embark on late afternoon/early evening charter flights into upper reaches of Soper River. Aircraft used will be twin engine Otter, (canoes placed inside), equipped with over sized "tundra tires". Plane lands directly on tundra "strip" in vicinity of Mt. Joy; approximately 63˚ 15′; roughly 200 miles south of the Arctic Circle.
Days 2-7: Proceed downriver, approximately 80 km, towards the coast. Whitewater typically never exceeds moderate Class II. Ample time has been allotted to run the river, so as to allow for some relaxed exploring, side hikes (such as the former mica sites; Baffin's only "forest" of centuries old Dwarf Arctic Willows, and Livingstone Falls) as well as arctic char fishing. At Soper Falls we are met by a party of local Inuit from the coastal community of Kimmirut, who shuttle us across Soper Lake and into the settlement of Kimmirut.
Day 7: (aft./eve.) KIMMIRUT; We are guests of the community. Formerly known as Lake Harbor, a traditional native settlement, the best natural harbor on South Baffin, is one of the oldest settled communities on Baffin; and has produced some of the finest carvers and printmakers in the far north. We participate in a home dinner that evening, and camp on the outskirts of town.
Day 8: Morning in Kimmirut; opportunity to explore the town, shop for carvings, etc. Charter flight back to Iqaluit. Check into The Discovery Lodge, Iqaluit's best full service hotel. Accommodations, based on double occupancy, and are not included in the trip price; (approx. $265/room.)
Day 9: Iqaluit. Morning available for touring and shopping in town. Early afternoon flight to Ottawa, arriving approximately 5P.M. ( Later flights occasionally scheduled). Most people opt to stay in Ottawa upon their return.
Pricing & Expectations
Note: Traveling to the arctic is always an expensive proposition due to its location and remoteness. Most items on Baffin Island require air travel to transport goods from the more populated are of Montreal a distance of over 2000klm. Therefore the price on all items in the arctic, reflect the high cost of air travel to get them to this remote reign in the world. Travelers to Baffin Island should expect this higher cost of all goods and services on the island.
The price for the fully guided Baffin Island, Soper River expedition is as quoted $4,600pp or $4,450pp for 2 people or more. A %50 deposit is required to secure the reservations for the Soper trip. Trip balances will be due no later than 21 days prior to trip departure. Smoking Rivers Reserves the right to cancel the Soper trip prior to one month before trip departure. In the event that Smoking Rivers cancels the trip, Full refunds will be issued.
Prices are all inclusive with the exception of air travel to and from Iqaluit and Ottawa, hotel accommodations in Ottawa and Iqaluit, gratuity for the guides (customary gratuity range 5%-15%)
Participants will be outfitted with Smoking Rivers' Old Town Discovery 174 canoes (the only poly canoes on Baffin), all necessary canoeing equipment, individual packs, tents, camp equipment, and a full menu of delicious food. Weight being an issue, special dietary needs should be announced well prior to the trip and we will do our best to accommodate these request. Smoking Rivers will also provide and arrange air travel from Iqaluit to the river put in, and air travel from Kimmirut to Iqaluit. Along with arranging reduced group rates for rooms and flights in Iqaluit and Ottawa.
Our guides are registered professional Maine Guides and have years of running river expeditions, Randy Cross the lead guide has guided the Soper expedition personally 17 times and is looking forward to embarking his knowledge of local attractions, wildlife, and ecology wile on river.
Participants will be required to bring: clothing that is fitting for a canoe trip in the arctic with an emphasis on light weight. Sleeping bag and pad, 2 pairs of adequate footwear, good rain gear, warm light weight synthetic or wool outer wear, and passports. (Please consult the packing list for additional items prior to departure).
Participants will be required to purchase plane tickets (arranged by Smoking Rivers) to and from Ottawa and Iqaluit (approx. $1600 round trip, exact price to be determined upon trip closure.) Participants will also be responsible for individual hotel rooms in Ottawa the night prior to the trip (approx. $165/room) and the last nights' accommodations in Iqaluit (approx. $265/room).

"Our 6 day canoe trip went by way too fast! We were lucky enough to have some beautiful fall weather and the colors were amazing. The guys from Smoking Rivers completely made the trip. It just wouldn't have been the same without them. They worked hard and took great care of us. The food was delicious and they accommodated my vegan diet! We had so much fun and I've made some lifelong friends. I hope to do this trip again next year! Highly recommended!"
- Tonia Polak

"We decided to have a family canoeing adventure for our girls' 12th birthday. I can now declare that I wish most of the decisions we made in life were as brilliant! It's hard to nominate the star of this trip: The stunning river, the amazing woods and wildlife, the thrill of crossing a patch of whitewater, the blessed distance from the rest of the world- these are all good candidates, but the gold medal has to go to Jason and Dan, our guides. We never canoed before, let alone on a lively river, in what felt like the edge of the world, and we felt completely safe the whole time. These guys 'walk' the river on their canoes like we walk a city sidewalk, with ease and confidence and strength..."
- Dr. Anat Maril
"Just had a great camping & canoeing trip down the St. Croix- Maine at its finest! Beautiful scenes of the river, sky, and the woods with cool wildlife thrown in! Plenty of whitewater excitement too! None of our canoes ever flipped, while many others' did! That speaks loudly of the skills of our two guides, Jason & Dan, who provided us with great training as to any different paddle strokes and lessons on reading the river for the 'V's.' However more importantly they were always near to help when we happened to forget some of that training- they both are the consummate professionals - Our whole group loved the experience and wow can those boys cook !!!"
- Esq Mark J. Berardoni