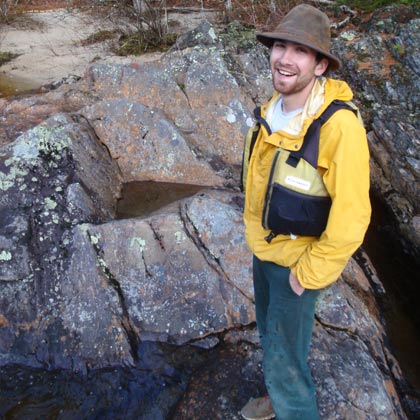 Dan Flaminni
From my first canoe trip at age 11, I have been hooked on canoeing. I got my start in the industry with Maine High Adventure, BSA as a trip leader and later became Director of the entire operation. In 2014, after years of working with the Boy Scouts, I made the decision to move on and work full-time with Smoking Rivers, the company that I helped build with Jason Cross for the past 10 years.
I enjoy all of the different aspects of canoe tripping! Because of my experience with the Boy Scouts, I enjoy instructing paddlers of all abilities and especially the kids that join us on our trips. On all of our guided trips, your comfort is our priority, so I enjoy going the extra mile to make sure that everyone in your party is comfortable.
In camp, you'll always find me doing something, from gathering wood for that evening's fire, to preparing our meals, I always look forward to hitting camp after a hard day's paddle. And, while I'm just as comfortable flipping pancakes for breakfast or grilling a steak at dinner over an open fire, my real culinary specialty are the fresh baked desserts featured on all of our Smoking Rivers trips.